Check out the screenshots selected by app publishers.
App screenshots are important because it draws user attention at the first glimpse and help the app to stand out among others in the stores.
The best Dragon Ball Z battle experience is here! Relive the anime action in fun RPG Story Events! 

Play in Dokkan Events and the World Tournament and face off against tough enemies! And for true hardened fighters, the challenges of Extreme Z-Battle and Super Battle Road await! 

SIMPLE ADDICTING GAMEPLAY 
• Tap Ki Spheres on the battle screen and send enemies flying in this anime action puzzle game!
• Finish enemies with powerful and iconic Super Attacks! KAMEHAMEHA!

CREATE YOUR OWN DRAGON BALL DREAM TEAM!
• Fight alongside with Goku or team up with rivals such as Frieza, Cell, or Majin Buu from the anime!
• Train your favorite characters and Awaken them to new realms of power!
• Organize your team to assemble the best fighting force!

THE DRAGON BALL WORLD IS YOUR BATTLEFIELD TO EXPLORE 
• The timeline has been thrown into chaos, bringing you face-to-face with characters from across the anime…
• Play the board game-style map and all-new story with your best Dragon Ball characters!
• Trunks, the hero from the future, will fight by your side!

Get pumped—experience the nonstop action in Dragon Ball Z Dokkan Battle today for Free!

SUPPORT:
https://bnfaq.channel.or.jp/contact/faq_list/1624

BANDAI NAMCO Entertainment Inc. Website:
http://bandainamcoent.co.jp/english/

By downloading or installing this app, you agree to the BANDAI NAMCO Entertainment Terms of Service.

Terms of Service:
http://legal.bandainamcoent.co.jp/terms
Privacy Policy:
http://legal.bandainamcoent.co.jp/privacy

Note:
This game contains some items available for in-app purchase that can enhance gameplay and speed up your progress. In-app purchases can be disabled in your device settings, see
https://support.google.com/googleplay/answer/1626831?hl=en for more details.

©BIRD STUDIO / SHUEISHA, TOEI ANIMATION
©BANDAI NAMCO Entertainment Inc.

This application is distributed under the official rights from the license holder.

Powered by "CRIWARE".
CRIWARE is a trademark of CRI Middleware Co., Ltd.
What's New
4.6.1
- Simplified the steps of selling Hercule Statues.
- Added summon animations.
- Applied the ""Tag"" function to Ultimate Clash.
- Optimized the ""Growth"" menu.
- Optimized ""Baba's Shop"".
- Optimized the display of announcements.
- Adjusted User Interface.
- Fixed some bugs.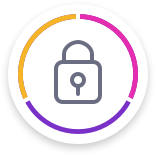 Get full access to Apptica and access to active SDK by versions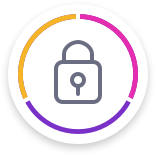 Identify competitors app permissions with
full access
to Apptica Intelligence
PNG
CSV
US
PNG
CSV
US
Analyze effective advertising campaigns and catchy creatives
Find out monetization strategies of competitors and apply them for your own apps
Want to learn more about this app?