Check out the screenshots selected by app publishers.
App screenshots are important because it draws user attention at the first glimpse and help the app to stand out among others in the stores.
Learn Clash of Blocks description and improve your app visibility.
Do you have what it takes to excel in this game of wit, brains, and colors?

In Clash of Blocks, your job is to strategically place your own block so that it rolls out faster than your opponents. Your goal is to win majority of the board, to have your color take up the majority of the board! Can you get a 60% majority? Or 70%? Or 80%? Or even over 90%?

You need to be sneaky and clever to get more tiles than the opponent color! 

What percentage of the population will your color get?
There's only one way to find out! Download Clash of Blocks today and challenge your sneakiness!
What's New
Improvements. Thank you for playing!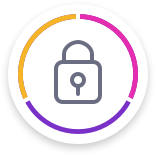 Get full access to Apptica and access to active SDK by versions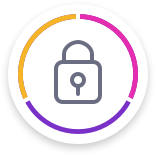 Identify competitors app permissions with
full access
to Apptica Intelligence
PNG
CSV
US
PNG
CSV
US
Analyze effective advertising campaigns and catchy creatives
Find out monetization strategies of competitors and apply them for your own apps
Want to learn more about this app?