Check out the screenshots selected by app publishers.
App screenshots are important because it draws user attention at the first glimpse and help the app to stand out among others in the stores.
What is your IQ level? 🤔Blow your mind with Brain Out and show to your friends that you are not completely stupid!

🔥"Brain Out" is an addictive free tricky puzzle game with a series of tricky brain teasers and different riddles testing challenge your mind😝. It evaluates your logical think ability, reflexes, accuracy, memory and creativity. Do not answer the quests ❌in the ordinary way if you don't want to be tricked. The solution subverts normal thinking is the most interesting thing in this trivia game. 🌟We bring you a different game experience with creative thinking and absurd solution.

🎉GAME FEATURES🎉
💜Absolutely unimagined gameplay
💙Easy and simple but humorous game process
💛Funny sound and witty game effects
💚Unexpected game answers

😱So many trivia questions to boost your brain power. The perfect combination of knowledge and creativity, exercise your mind with the triple test of EQ, IQ and dumbfounded challenge💪🏻. Our game full of spoof, fun and subvert your imagination!

Think outside the box and run your imagination now!
What's New
🌟Gaming experience optimized

🌟Language optimization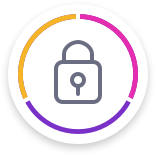 Get full access to Apptica and access to active SDK by versions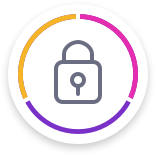 Identify competitors app permissions with
full access
to Apptica Intelligence
Export
US
Export
US
Analyze effective advertising campaigns and catchy creatives
Find out monetization strategies of competitors and apply them for your own apps
Want to learn more about this app?