Check out the screenshots selected by app publishers.
App screenshots are important because it draws user attention at the first glimpse and help the app to stand out among others in the stores.
Learn Bloons TD 5 description and improve your app visibility.
Five-star tower defense with unrivaled depth and replayability.

Build awesome towers, choose your favorite upgrades, hire cool Special Agents, and pop every last invading Bloon in the best ever version of the most popular tower defense series in history.

Bloons TD 5 delivers hours of fun and challenging play to fans and new players alike, with awesome features like this:

- 21 powerful towers with Activated Abilities and 2 upgrade paths
- 50+ Tracks
- Two-player co-operative play on custom co-op tracks
- 10 Special Agents
- 10 Special Missions
- 250+ Random Missions
- New Bloon enemies - tougher Camos, Regrower Bloons, and the fearsome ZOMG
- 3 different game modes
- Freeplay mode after mastering a track
- 3 difficulty settings and family-friendly theme so anyone can play

And that's just the beginning - regular updates will keep Bloons TD 5 fresh, fun, and challenging for many months to come. Now it's time to pop some Bloons!

Note on Permissions: Bloons TD 5 requests permission to access to read and write to your external storage so that you have the option to interact with rewarded video ads that earn free Monkey Money. If there are ever any problems with the amount of data stored, please contact us at support@ninjakiwi.com.
What's New
Feel a chill in the air? Winter has arrived in Bloons TD 5! Dive into a winter wonderland in a new beginner map: Snowman. This snowy spectacle has more loops and bends than a festive bow so you'll have plenty of places to put your favorite towers. Happy Holidays from everyone at Ninja Kiwi!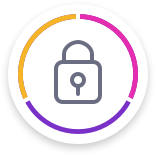 Get full access to Apptica and access to active SDK by versions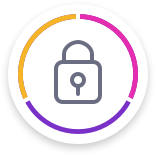 Identify competitors app permissions with
full access
to Apptica Intelligence
PNG
CSV
US
PNG
CSV
US
Analyze effective advertising campaigns and catchy creatives
Find out monetization strategies of competitors and apply them for your own apps
Want to learn more about this app?